The right question to ask would be: why not buy it?

It seems trivial, coming from us (CMW motorcycles) who sell them, but it is not. We know motorcycles well, we have always worked on them, dealing both with spare parts and accessories, and with the actual sale.

Since we became official Royal Enfield dealers in England, we at CMW motorcycles have learned to get to know this exceptional and unique brand better and better. We could not help but see the reasons that had prompted us to want to work with these fabulous bikes confirmed, and find many others. The exclusive May promotion has ended, but there is always time to come and visit us at the dealership and let one of these ladies convince you to do something extremely convenient.
Royal Enfield is the longest established motorcycle manufacturer in the world. In fact, it has been producing motorcycles since 1901 and over time it has been able to differentiate its offer to arrive at offering an almost complete range of motorcycles.

We have Royal Enfield Interceptor and Continental GT, with their amazing performance twin-cylinder engine, combined with a timeless vintage look. Their displacement of up to 650 cc makes them the most powerful in the range.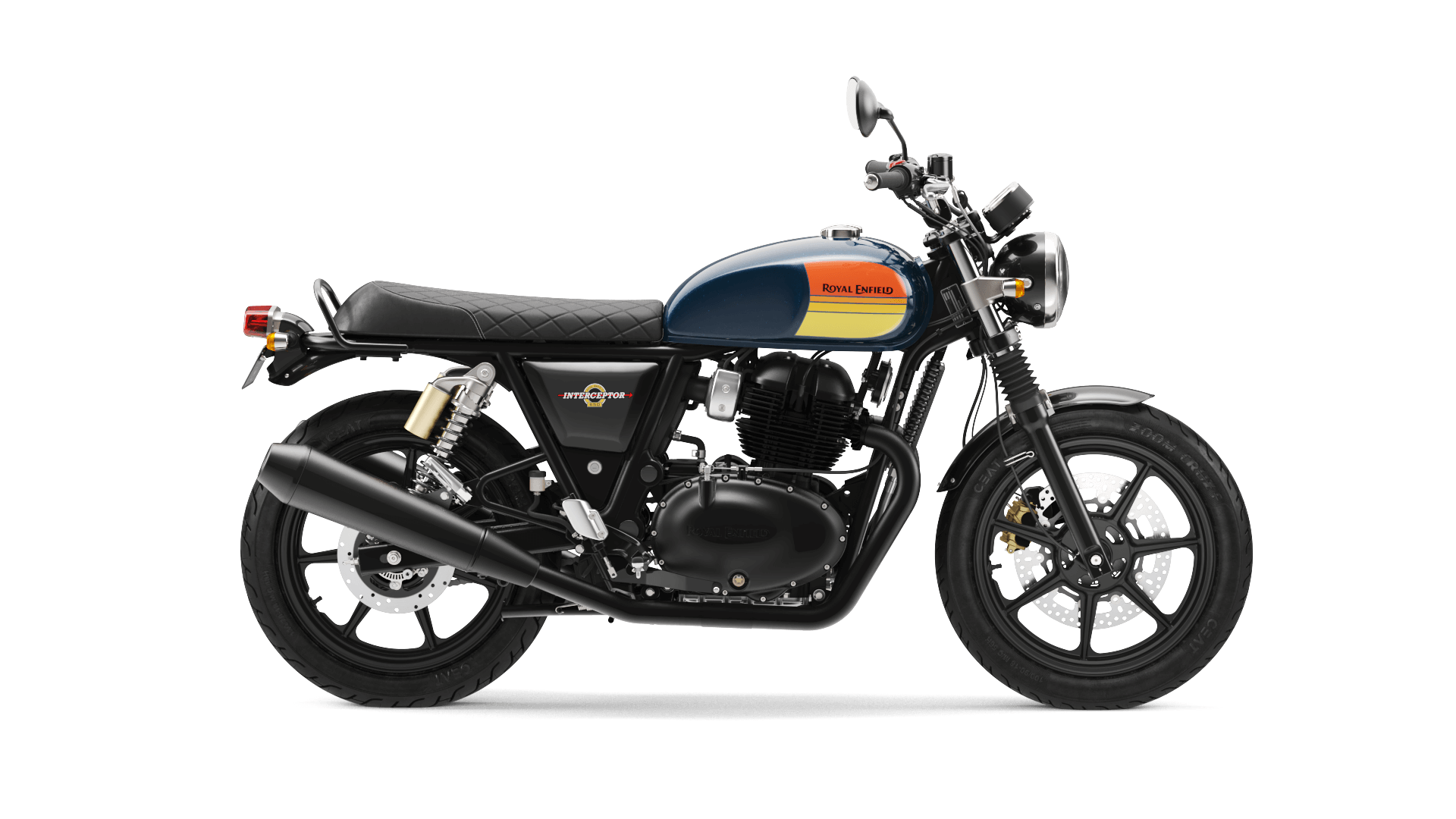 As for aesthetics, well... if you are looking for a motorcycle with great personality and charm, you have found it.

If the Interceptor offers a more traditional style and a more comfortable riding position, the Continental recalls the set-up of the Cafe Racer, with low handlebars and rearseats.
Bullet and Classic are Royal Enfield single cylinders.

The Classic is one of the oldest motorcycles, dating back to the old military model made in the UK Bullet 500 (1931). Royal Enfield has maintained the original idea by implementing the mechanics year after year and making continuous technical improvements, to create a timeless icon but also absolutely in step with the times.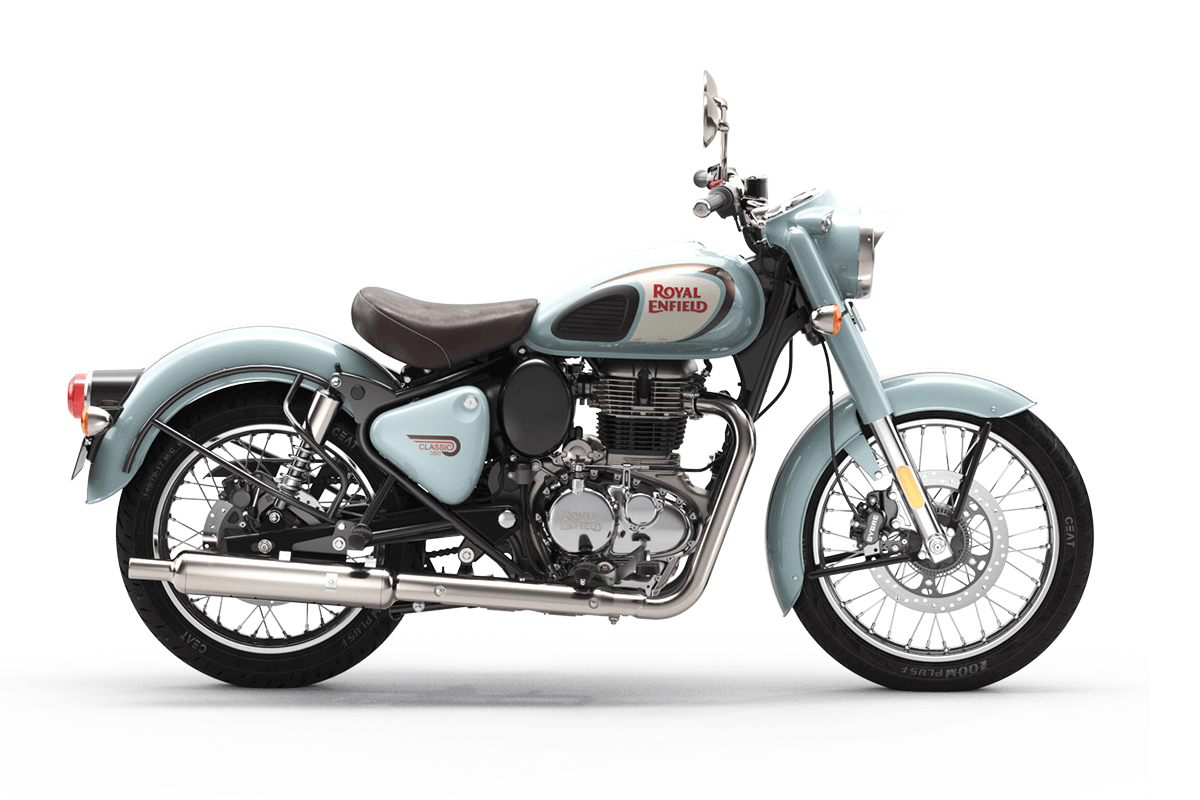 The Bullet is one of the most popular single cylinders in the world, also faithful to the original style, but constantly improved over time to guarantee the maximum performance in its category.
The Bullet Trials, agile, practical and easy to drive, is a true tribute to the past (but also to the future) of Royal Enfield, being a tribute to the 1949 version, with a single seat, high mudguards, luggage rack, knobby tyres, raised handlebars and reinforced.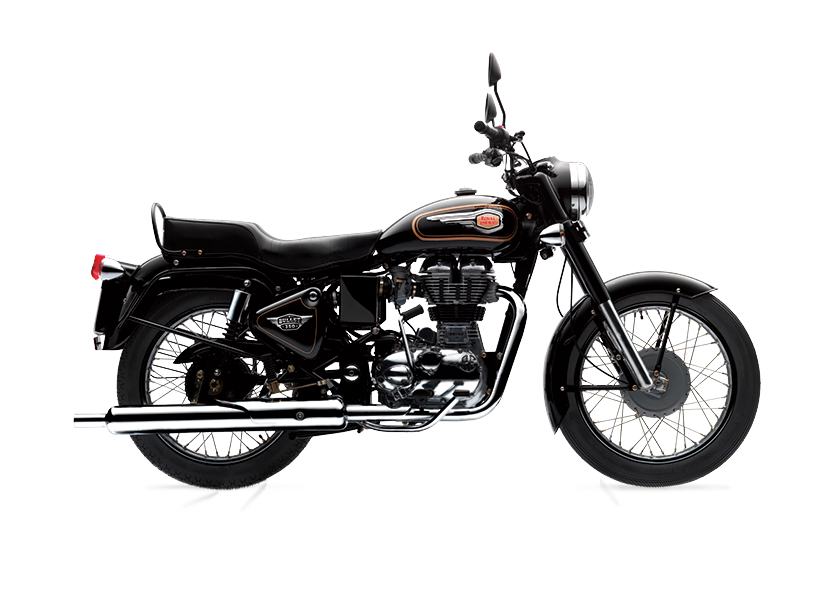 Last, don't say it out loud, or he'll be offended, there's the Royal Enfield Himalayan, with its 411 cc and 24.5 hp single-cylinder engine. Little power? Maybe, but there's no road this motorcycle can't travel! If there is a motorcycle designed to take you to the end of the world, this is it, made to satisfy the most insatiable desire for adventure.